SINGLES EGYPTIAN NILE CRUISES
Why not have the best of both worlds on your next holiday, by combining a gentle cruise down the Nile – Egypt's ancient beating heart, with the laid back atmosphere of a beach holiday by the Red Sea.
Our Nile cruise will see you hop aboard our five-star cruise ship for seven nights, where you'll explore some of Egypt's major sights, from Luxor and the magnificent city of Thebes and Valley of the Kings, the unusual temple of Kom Ombo, and Edfu – one of the best-preserved temples in Egypt – before reaching Aswan and its spectacular High Dam, the starting point for the return journey.
14 Nights 15 Days
20 Jun, 01 Aug, and 12 Sep
Go on a magical journey through the wonders of ancient Egypt, on this luxury Nile Cruise. As you leisurely meander down the Nile you'll have the opportunity to absorb some of the worlds most magnificent sights, from the wonders of the Valley of the Kings in Luxor to the colourful city of Aswan.
Day 1 - Hurghada
The start of your adventure will see you fly to Hurghada for an overnight stay at the 5 star resort of Desert Rose resort on all Inclusive basis.  After a decadent breakfast you'll be transferred to Luxor by road, which usually takes approximately 3 hours 30 minutes.
Day 2 – Luxor to Edfu
Luxor to Edfu - On this part of the journey you'll be greeted with views across the Theban Necropolis opposite the city of Thebes, before descending on the Valley of the Kings where you'll be dwarfed in between the vast tombs that have laid rest many of Egypt's most famous rulers. Following this, we will continue our cruise to Edfu.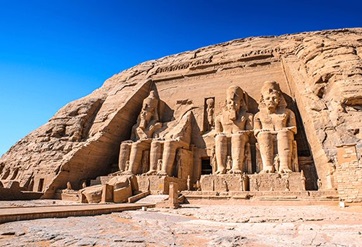 Day 3 – Edfu to Aswan
Edfu to Aswan - Today you'll visit the historic temple site of Edfu, where you'll have the hnace to marvel at its ancient magnificence. Edfu, built between 237 and 57 BC is dedicated to Horus, the falcon God, inscriptions cover the walls depicting an age old battle between Horus and Seth. Back on board the ship we will set off, heading towards Aswan.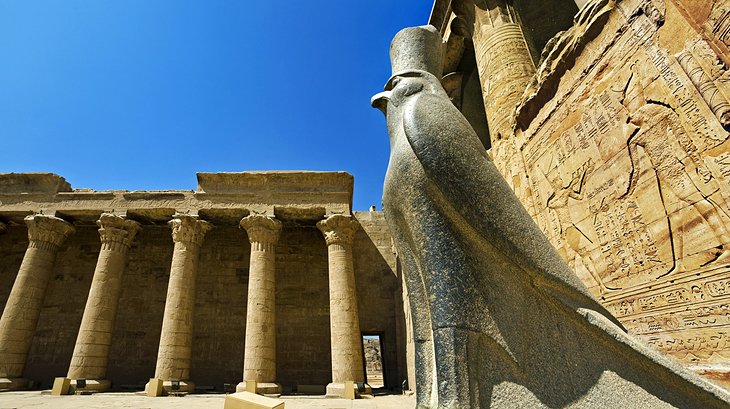 Day 4 - Aswan
Aswan. Enjoy the engineering sights of the High Dam and ancient Temple of Isis. You'll also visit the incomplete Obelisk site, an archaeologist's paradise! High above the Nile, overlooking Aswan, you'll get the opportunity to see the white marble structure of Aga Khans burial site providing brilliant views as we pass on the cruise.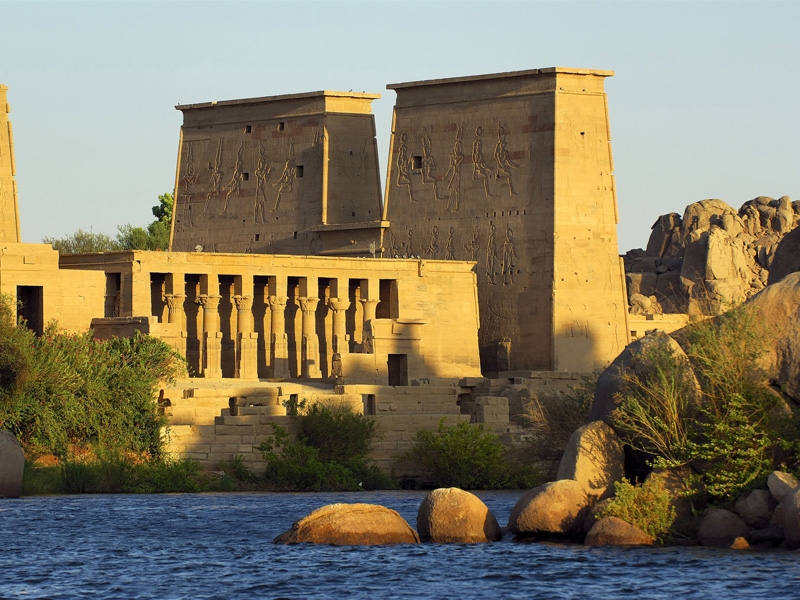 Day 5 – Aswan – Kom Ombo
Aswan - Kom Ombo - Explore the ancient city of Swenet, Aswan, admired for its stone quarries, once supplying the majority of Egypt with the materials for its grand temples and elaborate structures. For the rest of he day the time is yours to discover explore the areas many market stalls or local cuisine, or simply enjoy the views of rock temple Abu Simbel. Later, we depart Aswan and head toward Kom Ombo.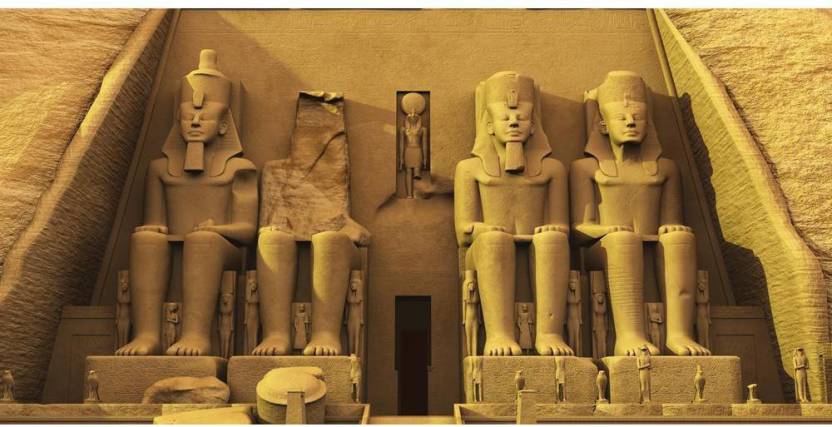 Day 6 – Kom Ombo – Luxor
Kom Ombo to Luxor – Before we start our return journey to Luxor, you'll have the chance to explore the Temple of Kom Ombo, a fascinating double temple built during the Ptolemaic dynasty and dedicated to the Gods of fertility and the sky.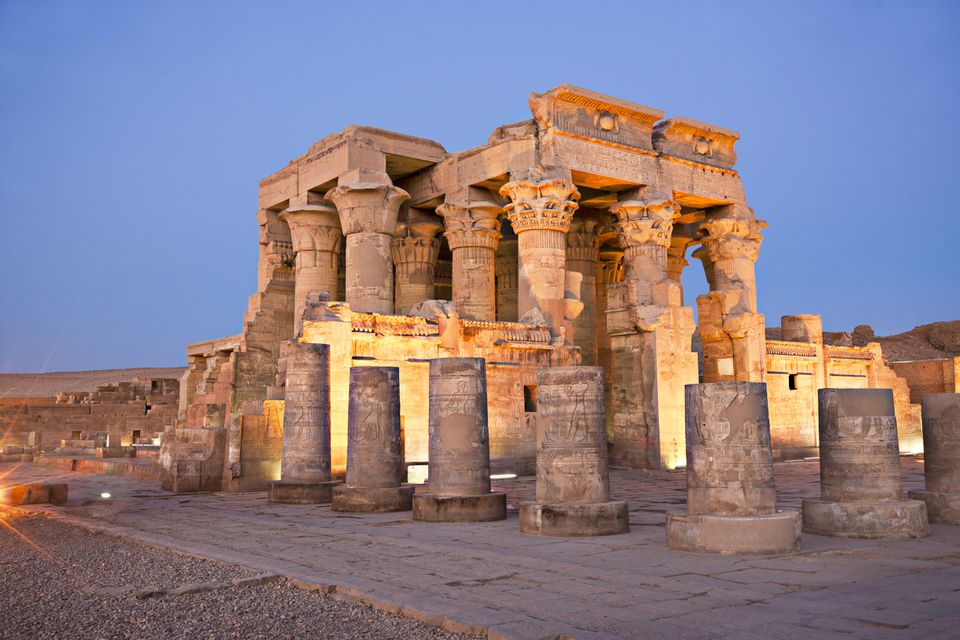 Day 7 – Luxor
You'll pass along the East Bank of Luxor, a sheer joy to behold, where you can marvel at the enormous complex of Karnak and the Temple of Luxor. Adjacent to these are the Valley of the Kings and the Valley of the Queens necropolis on the West Bank.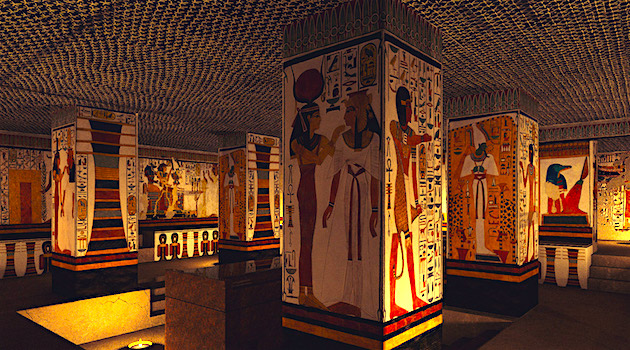 Day 8 – Hurghada
You will be transferred by road to the Desert Rose Resort and begin the excitement all over again! The Package includes your own room on an all-inclusive basis. 
A room with a view! Choose from over 60 spacious cabins on this five-star cruise ship, each with panoramic views overlooking the River Nile. The luxury cabins are tastefully decorated and equipped to meet your needs, with a telephone, Satellite TV, Music channels, Air Conditioning, mini bar, en suite bathroom and hairdryer.
Facilities
On board enjoy one of its many facilities, cool off in the ships swimming pool, unwind in the Jacuzzi or pamper yourself to a massage. Feeling energetic? Hit the gym or try one of the many sports activities on offer.
Looking to while away the hours, choose a prime location on the sun deck and simply chill out with a book or fellow solo passengers, order yourself a drink from the sun deck bar and absorb all that is Egypt, as the Nile unravels and you pass through some of the worlds most ancient sites. Everyday you'll wake up with a new panoramic view and new Egyptian insights.
Please note: Excursions will take place outside of the midday sun so passengers can enjoy a more pleasant trip – either first thing in the morning or late evening.
Owing to the Nile being a popular destination, there can often be delays owing to the number of cruise boats and the build up this can incur at locks. It is also worth noting that sometimes boats dock alongside other cruise ships causing obscured views whilst the ships engines must be kept running.
Itineraries and sailing times may alter depending on numerous factors.
Our Nile Cruises are not suitable for the less mobile.
English speaking guides will be available to offer information and insight at each historic site, however they will not join you on the cruise boat itself. 
On dry land
The second part of your holiday offers you accommodation at the Desert Rose five star resort on an all-inclusive basis ideal for making the most of the Red Sea Riviera, whether it's pampering yourself with a spa, chilling by the pool, or snorkelling on the stunning coral reefs.
Desert Rose ***** 
Step into five star luxury at our Desert Rose Resort conveniently located a short 15minute drive from Hurghada airport.
If the surrounding beauty is more your style, head down its very own private beaches turquoise waters and choose from the hotels complimentary sun loungers, alternatively try your hand at a bit of snorkelling and make acquaintances with the magnificent Red Sea marine life.
Whether you're looking to cleanse the soul, recharge the batteries or soak up the sun, this hotel won't fail to deliver. Desert Rose's idyllic location nestled between beach and mountains provides the perfect setting to loose yourself away from the chaos of modern life.
Accommodation
Accommodation at the resort is nothing short of stunning, offering deluxe, spacious guestrooms and suites, all bright and spacious, either with spectacular views of luscious manicured gardens, swimming pools, lagoons or Red Sea. All rooms have air conditioning, individual safe, TV, en suite bathrooms with shower, hair dryer and toiletries.
Facilities  
Ala Carte Restaurants – Italian, Mexican, Seafood,
Four swimming pools (Heated & relaxing pool),
Bars & Pub,
Discotheque,
Aqua Park,
Tennis Court,
Fitness Centre,
Spa,
Day time Activities,
Evening Entertainment,
Water sports.
We're sorry ! New departures coming soon.
What is included in the tour
Stay on 5 star Deluxe Ship for 6 Nights
Stay at 5 star Desert Rose Resort for 8 Nights
Your own single occupancy external cabin with windows
Your own single occupancy en-suite room (Hotel)
Daily Breakfast, lunch & Dinner On Cruise
All Inclusive - All meals & Drinks - Hotel
Flights from London Gatwick or Manchester 
Flights from your local airport at a small supplement
All Taxes & Surcharges
20Kg Baggage allowance and 5kg hand baggage.
All Taxes & Surcharges
All Excursions & Guided Sight Seeing as per the itinerary
Excursions includes Aswan City, Valley of the Kings, Kom Umbu and Edfou
Services of a Captain & Crew on board
Welcome get together
Meet other single, like minded travellers who wish to socialise and make new friends
Flight Timings - 
Outbound - London Gatwick 15:25 - Hurghada 21:55 
Inbound - Hurghada 22:40 - London Gatwick 03:25 (next day) 
Outbound - Manchester 13:15 - Hurghada 19:45 
Inbound - Hurghada 20:30 - Manchester 01:30 (next day)
Egyptian Visa & Entry Requirements
British passport holders travelling to Egypt normally need a visa. If you wish to get a visa on arrival, the visa fee is US $25, (£20) payable in US dollars or  pounds sterling or euros.  If you wish you can get a visa before you travel from the official website Visa2Egypt portal or your nearest Egyptian consulate. 
Optional Extras
Upgrade to Superior Pool View Room for £99 / week in Desert Rose Resort, Hurghada.
Use this code to avail this offer
- SAVE £50 ! Use code: SAVE50
Holiday Types
Festive, Multi Activities, Singles Cruises, Sun & Sand, Winter Sun, First Singles Holiday, Over 50s, Late Deals