Welcome to Morocco, the gateway into Africa, and one of endless diversity, from its Saharan sand dunes to the high crests of the Atlas Mountains, Morocco is truly a country waiting to be explored.
Its historic cities, endless desert, stunning coastlines, waterfalls, rivers and gorges blended with vibrant cultural traditions make Morocco a must see destination for anyone looking for a rewarding adventure.
Whether you're strolling through the winding mazes of Marrakesh, drinking tea in a café in the Medina, haggling for wares at the local market or enjoying delicious Moroccan cuisine, you'll notice how the essence of Africa and the Middle East along with European influences has woven into the fabric of everyday life. 
Our singles adventure is specially designed so you get the best and most out of Morocco, whilst also enriching your cultural appetite. What is more you will be able to share your experiences with likeminded solo travellers all looking for the adventure of a lifetime.  
7 Nights 8 Days
30 May, 11 Jul, and 12 Sep
ITINERARY
Day 1 – Marrakech
Your holiday begins! A GoSingles guide will meet you and escort you to your hotel, where you will have time to freshen up, relax and get acquainted with your fellow travellers. In the evening a traditional Moroccan meal will be served in a local restaurant.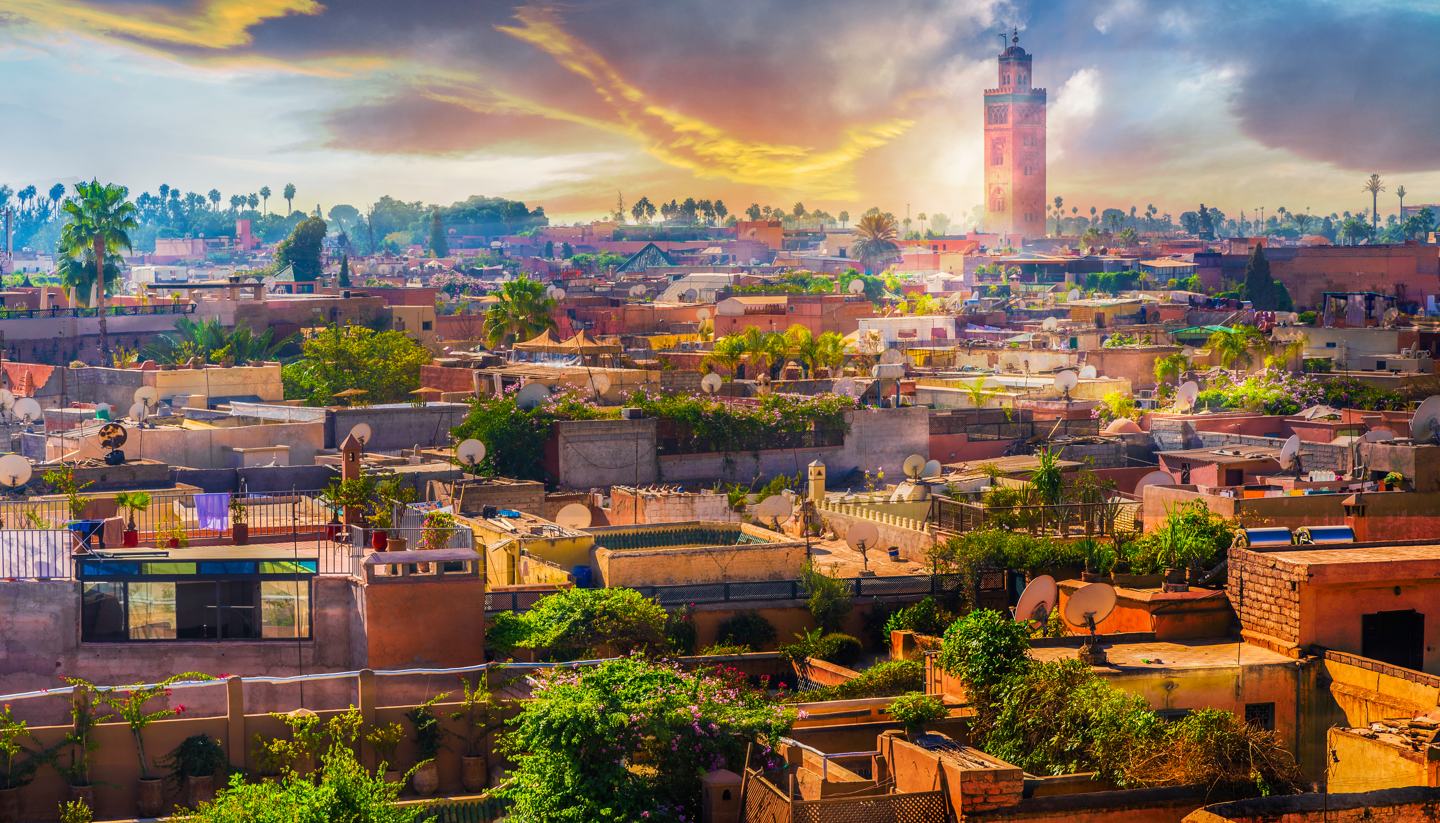 Day 2 – Marrakech – Atlas Mountain
Today you'll be taken on an exhilarating ride in a 4x4 to the High Atlas mountain range. Be sure not to miss the stunning views along the way, especially as we begin our ascent on the winding roads of the Tizi n Tichka pass, until we reach the highest point of over 2000 meters, before descending down to Ouarzazate.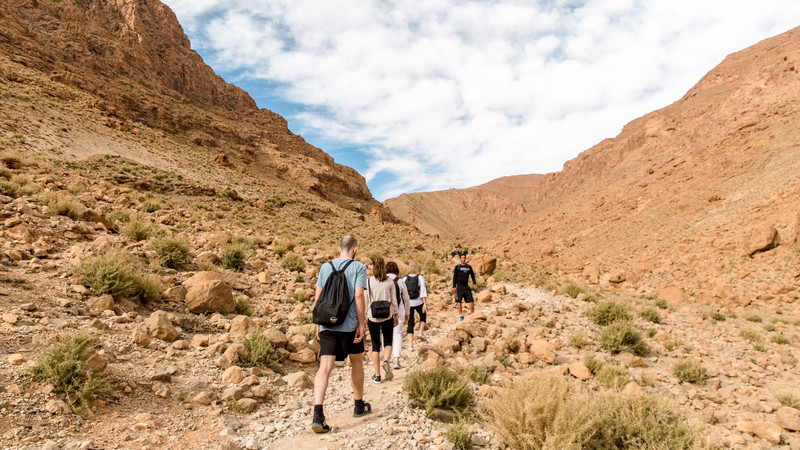 On arrival you will visit the fortified city of Ksar of Ait-Ben-Haddou, where you'll discover a traditional pre-Saharan habitat, the Ksar is a group of earthen buildings surrounded by high walls.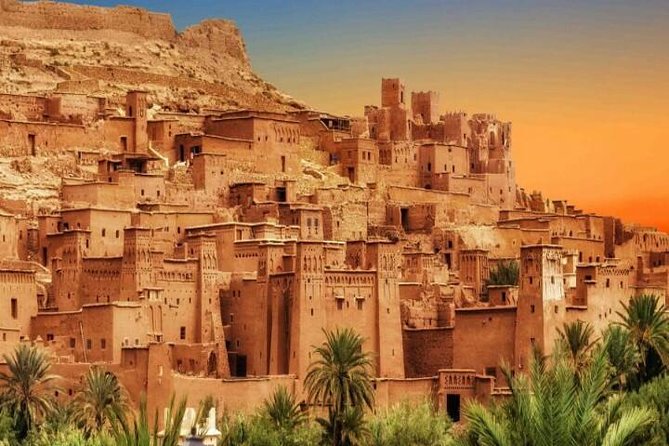 Lunch will be served at a local restaurant where you will have time to recollect the mornings adventure with the group, before visiting the Atlas Film Studios, providing a glimpse of the North African film industry, displaying sets and props from movies filmed here, including Jewel of the Nile.
The evening is spent at your own leisure, whether that's rest and relaxation by the pool or a walk exploring Taourirt Kasbah, considered by many as one of Morocco's most stunning Kasbah's.
Day 3 - Zagora
To escape the high temperatures, this morning we will visit M'Hamid, a small oasis village in Zagora - one of only two places in Morocco where the Sahara begins. The adventure begins on road, soon turning to dirt and sand where our thrilling off road 4x4 adventure commences as we travel through the Oasis in the Draa Valley, stopping for lunch at Zagora.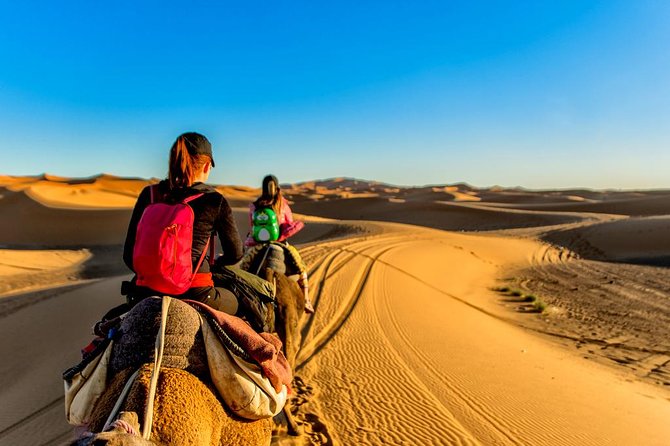 In the afternoon, experience desert culture, with time to discover a museum-Kasbah, Koranic library and a pottery exhibition, displaying fascinating pieces of history. You will also have the chance to ride a camel, an animal synonymous with the desert, this will be followed by a meal outside under the canopy of stars whilst being entertained by a local performance.  Retire to your shared traditional bivouac beneath the starry sky!
Day 4 – Erg Chigaga
After a lovely breakfast in your desert surroundings, you will be driven to the outstanding red dunes of Erg Chigaga. In the sacred oasis get acquainted with Berber traditions, where you will enjoy a Tagine lunch and unwind with the locals as they carry out their daily routines.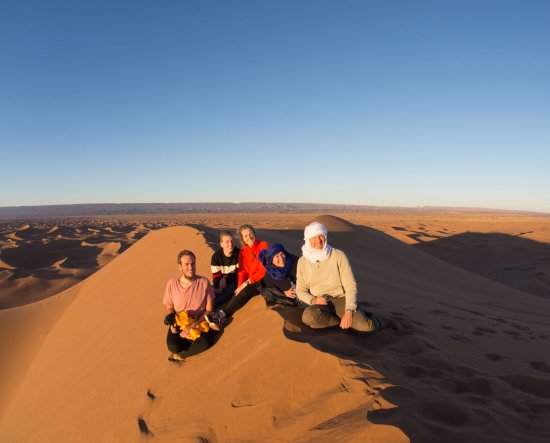 Tonight you will have the chance to be exhilarated, sand boarding on the dunes, before heading to your bivouac on the dunes of Erg Chigaga.
Day 5 - Talaouine
Rise early and take to the dunes again, with time to enjoy another go at sand boarding.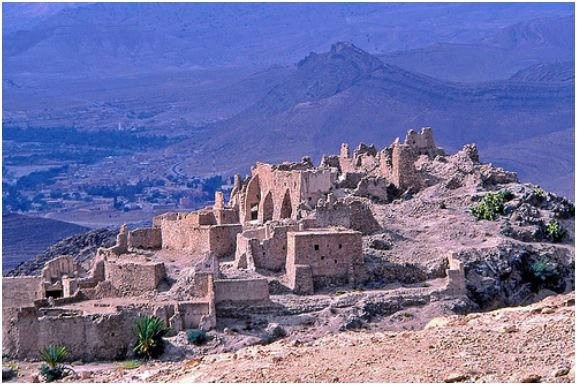 You'll then depart on another exhilarating off road adventure to Tazenakht, the carpet-making centre of the area, renown also for its awe inspiring scenery of palm oasis's and rock formations. The town itself is awash with stunning colours and patterns and interesting buildings. Here you'll have the opportunity to purchase a rug (or two) before continuing on to your hotel in Talaouine.
Day 6 – Marrakech
Today you will take another breath taking drive through the High Atlas as you ascend the Tizi n Test Mountain pass en route to the bustling mecca of Marrakech. Taking in the sights of Morocco's Marrakech is nothing short of magical, with its famous souk, labyrinth of narrow streets and majestic atmosphere your senses will come alive during your stay here.
Day 7 – Marrakech
This morning you will visit the famous souk which houses over 60,000 stalls full of colourful handmade wares, have a go at haggling and purchase some souvenirs for friends and family back home, or stand back and admire the atmosphere and buzz of the marketplace.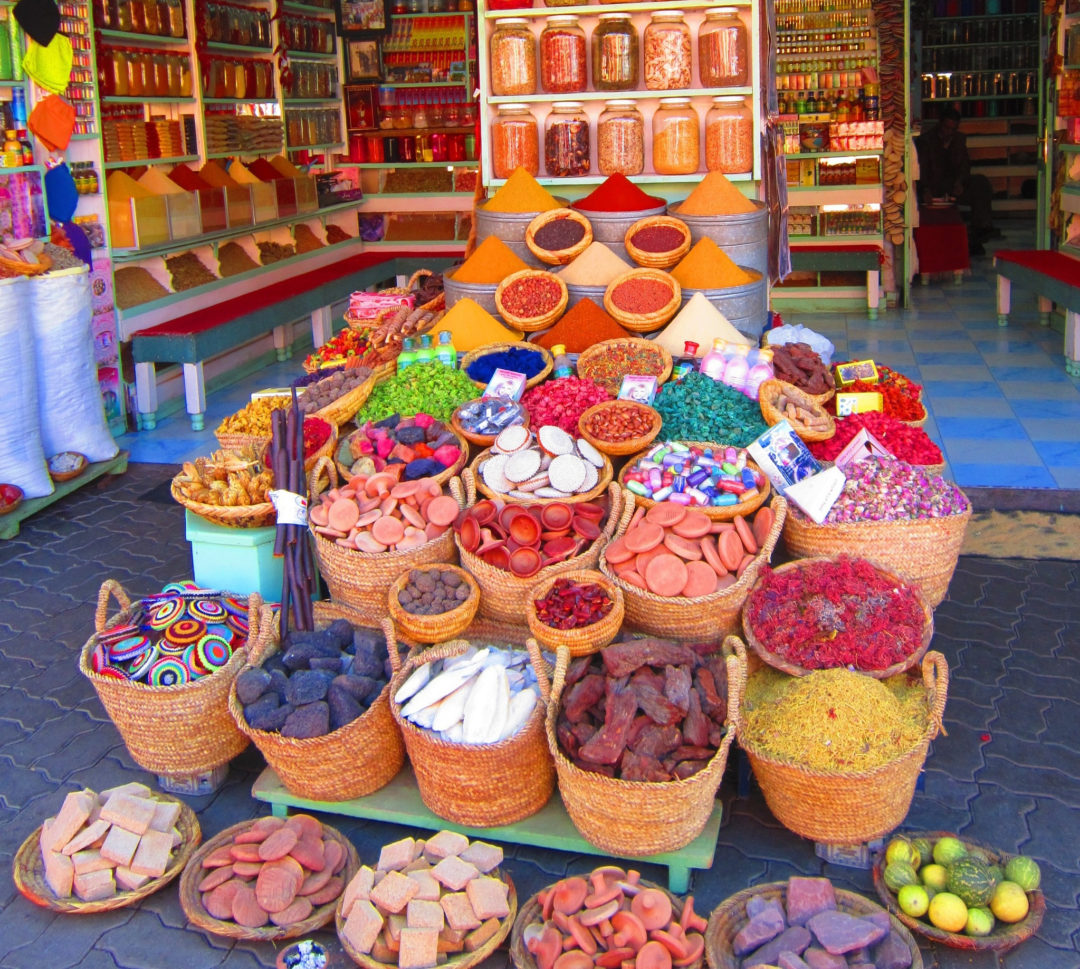 After lunch you have free time to visit and admire the Marrakech gardens, home to soaring palm trees, low-lying succulents and jacaranda trees. Alternatively arrange a trip to enjoy a traditional Hamman experience at one of the local steam rooms, where people come every week to cleanse themselves and socialise with friends.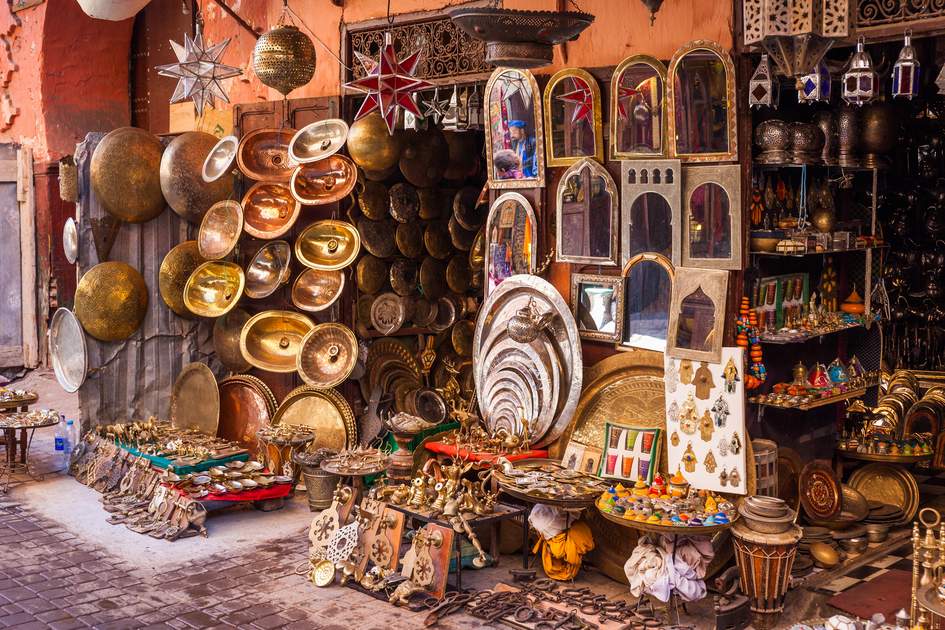 For our last soiree as a group together, two options are on offer. The local Fantasia show, offering a unique blend of Moroccan cuisine and entertainment or another option of dinner overlooking the main square in Marrakech. Both will provide the perfect end to a perfect trip!
(Please Note: the final meal and entertainment are not included in the package)
Day 8 - Departure to the UK
Our marvellous Morocco tour comes to an end, not before exchanging contact details and saying a fond farewell to a majestic land. Accompany the group to the airport for your return journey home.
We're sorry ! New departures coming soon.
The Atlas Mountains 
One of North Africa's most tranquil, untouched spots, the Atlas Mountains is a hideaway just waiting to be discovered. Luscious valleys, breath taking barren canyons, a rich abundance of wildlife and the highest peak in North Africa make this Moroccan mountain range so impressive.  
Explore life at high altitude and its traditional Berber culture, with villages clinging to mountainsides and only accessible by mule or foot, as they cultivate the land and high plains.  A stay in the High Atlas will offer a glimpse into a culture that has barely changed for centuries having been unaltered by the outside world. 
Sahara Desert
Adventure into the sandy Sahara, the largest hot desert in the world from the luxury of a 4x4, for a thrilling journey over gigantic sand dunes and beautiful rock formations – scenery that will stay with you forever! 
The Sahara features remarkable wildlife, whilst the rolling sand dunes offer a blend of different colours as the sun rises and sets. At night, where light pollution isn't found for miles around, enjoy sleeping beneath a blanket of stars.
Marrakech 
Marrakech is a vibrant colourful canvas just waiting for you to explore. One of the oldest and largest cities in Morocco it will swallow you up and leave you wanting to return for more. Visit the Djemaa el Fna, one of the world's largest squares, and a convenient stage for you to experience traditional entertainment, including music, dancing, stories and acrobatics.  
If the labyrinth of the Souk doesn't suck you in, other places of interest include the Koutoubia Mosque, Saadian Tombs, Agdal and Menara Gardens or get up close and see the intricate detail of Bab Agnaou City Gate, the entrance to the city.
What is included in the tour
Stay in 3* Hotels/ Raid on the tour
Your own single occupancy en-suite room
Stay 2 nights in Bivouac with shared facilities
Daily Breakfast, 6 Lunch & 6 Dinner
Flights from London Gatwick or Manchester 
Flights from your local airport at a small supplement
All Taxes & Surcharges
20Kg Baggage allowance and 5kg hand baggage.
Airport transfers
All Excursions & Guided Sight Seeing as per the itinerary
Dedicated GoSingles host at the hotel
Welcome get together
Meet other single, like minded travellers who wish to socialise and make new friends
Flight Timings - 
Outbound - London Gatwick 06:25 - Morocco 10:05 
Inbound - Morocco 10:55 - London Gatwick 14:30 
Outbound - Manchester 06:00 - Morocco 09:45 
Inbound - Morocco 10:30 - Manchester 14:15
Price and itinerary may be subject to change
Price excludes Local Tax € 1.80 (19.80 MAD) person/ day to be paid locally
Use this code to avail this offer
- SAVE £50 ! Use code: SAVE50
Holiday Types
Festive, Multi Activities, Sun & Sand, Winter Sun, First Singles Holiday, Over 50s, Discovery Tours, Late Deals