SINGLES CRUISE – MALDIVES
Experience the magic of the Maldives aboard the MV Yasawa Princess. The best way to see this beautiful country made up of the bluest lagoons & turquoise atolls. From swimming and snorkelling off pristine white sandbanks, night barbecues on uninhibited islands, or just relaxing on the sundeck with your favourite triple, cruising the Maldives on board the Yasawa Princess will leave you with the greatest of memories, and an overwhelming desire to return again and again
8 Nights 9 Days
04 Sep and 06 Nov
DAY 1 - Male
Anchorage: Male
Welcome to paradise, after arriving at Male International airport you'll be transferred by boat (20 mins) to your cruise ship, Yasawa Princess, anchored just off Villigili. Our GoSingles Guest Relations Officer (GRO) will be there to meet you on your arrival. Once on the ship we'll be on hand to help you get checked into your cabin, providing you with a standard welcome briefing, with all the safety procedures and information you'll need to know whilst cruising on board Yasawa Princess, as well as being introduced to your experienced dive crew.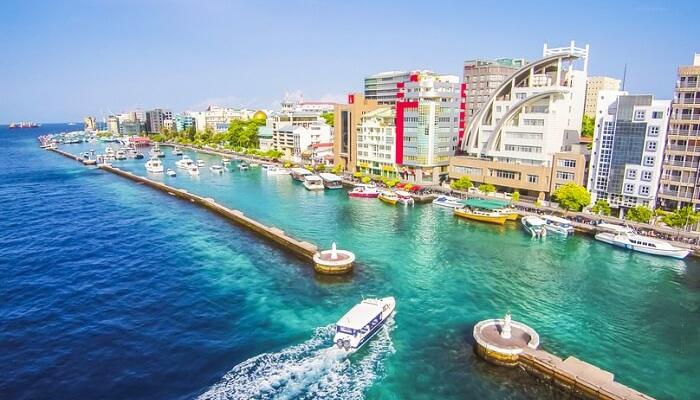 This will be followed by time back in your cabin to unpack, freshen up before enjoying a pre-dinner cocktail on the Bar/Restaurant deck, whilst watching the first of many sun sets over the Indian Ocean.
DAY 2 -  Male to Kalhuhuraa
Today we will depart from Male Anchorage and sail the Vaadhoo Channel heading to South Male Atoll. The day will be spent visiting Kalhuhuraa, a Sand Bank, where you can relax and soak up the sun, and swim in the warm Indian Ocean.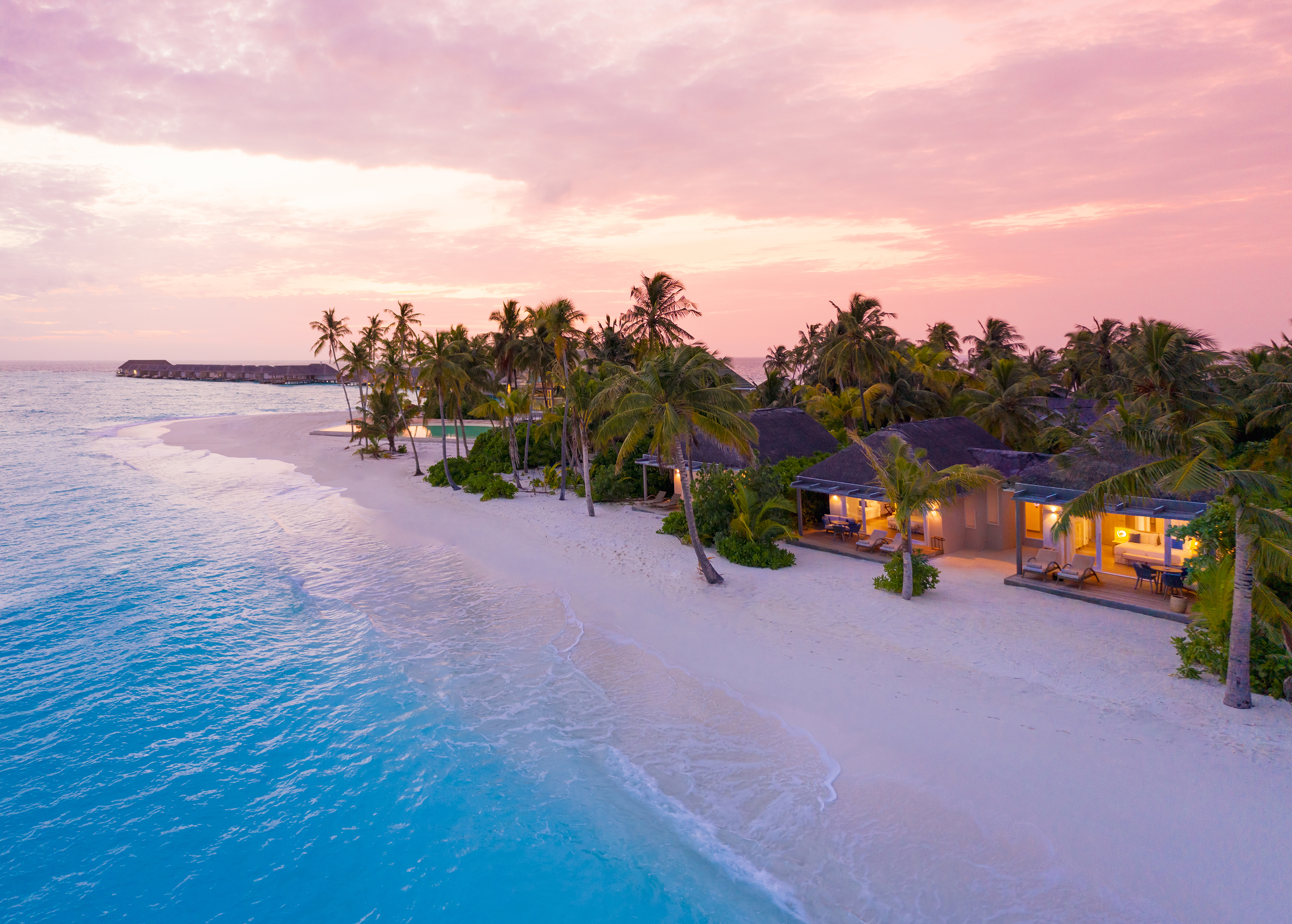 Diving - Vaagali Caves & Vaagali Thila
Vaagali Caves – On your first dive of the holiday you will be taken to picnic island Vaagali, where you will explore the caves. There will be some overhangs along the wall, and you will have the chance to spot schools of fish, Napoleons, Whitetips and Stingrays can also be spotted.
Vaagali Thila – a large pinnacle in Vaagali Chanel, home to beautiful coral and marine life. Owing to the incoming currents, there is a good possibility of seeing a school of sharks voyaging in the current.
DAY 3 - Island of Rannalhi
Today will consist of a short cruise within the atoll to Rannalhi.
Morning and afternoon you will visit the Resort island Rannali, a small boutique resort located on the western edge of South Male's Atoll. The surrounding reefs are easily accessible for snorkelling. On dry land, you will have the opportunity, if you wish, to book a relaxing spa treatment or activity which can be booked directly through the hotel.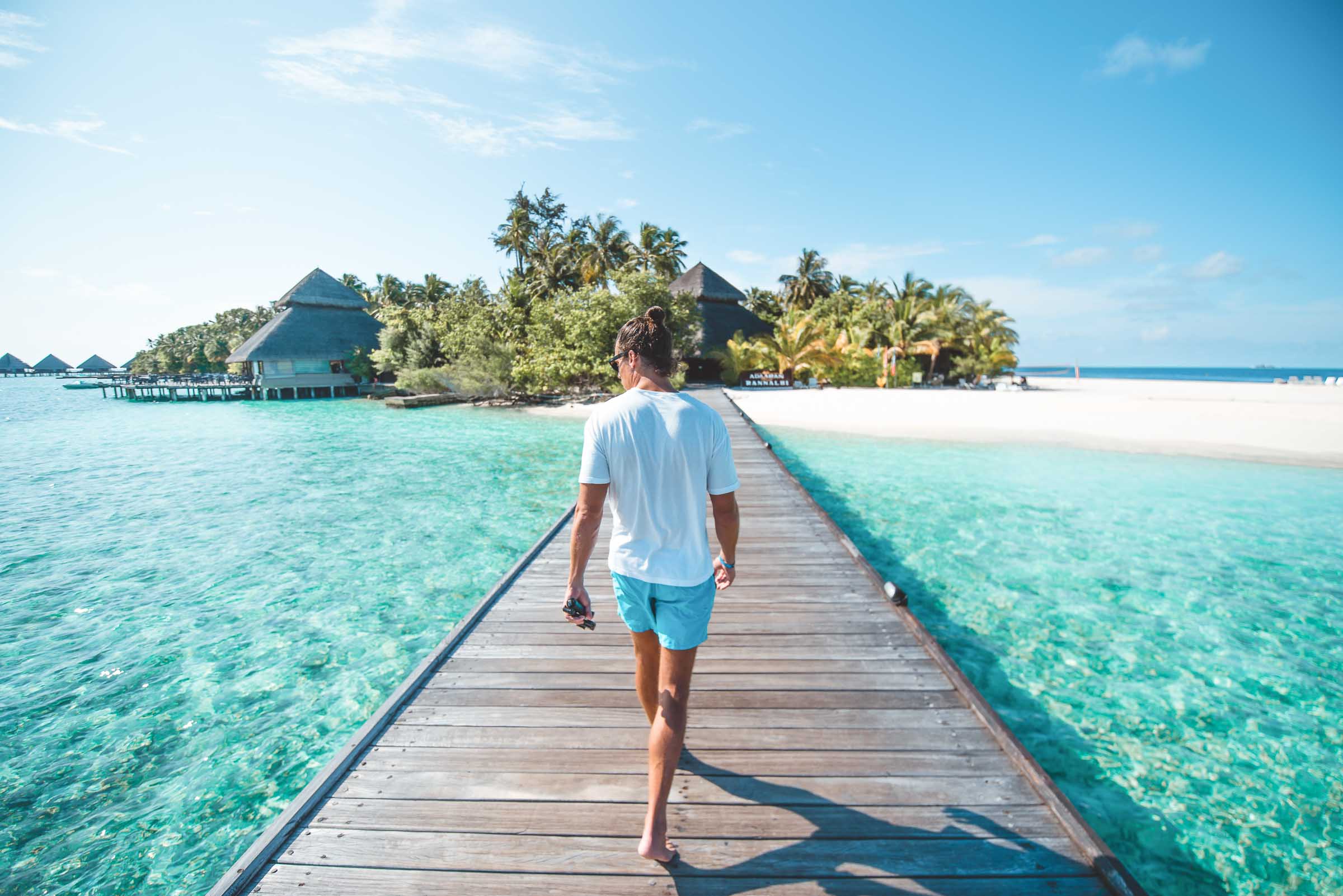 In the evening, you will have the opportunity to go night fishing, the trip will be organised by the crew between 17:30 – 19:30, where you will be able to have a go at using traditional hand lines.
Diving - Guraidhoo Corner & Villivaru Giri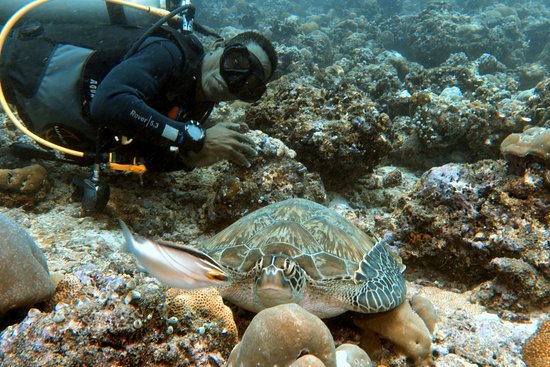 Owing to its reef formation and abundance of fish life, Guraidhoo Corner is known for being one of the best dive sites in South Male atoll. Its current often brings Grey Reefs, White Tipped Reef Sharks, Schooling Eagle Rays and Dog Tooth Tuna's for you to observe during your dive.
Next we will visit Villivaru Giri, a small pinnacle inside the atoll teaming with marine life and beautiful overhangs. It is also a good dive site for seeing smaller species such as frogfish, ghost pipe fish, and many more.
DAY 4 - Alimatha - Night snorkelling
We will set sail early morning and cross the channel into Vaavu Felidu Atoll to reach Alimatha Sand bank – a large turquoise lagoon surrounds the sand bar making it an attractive reef to snorkel – the journey there should take approx. 5 hours.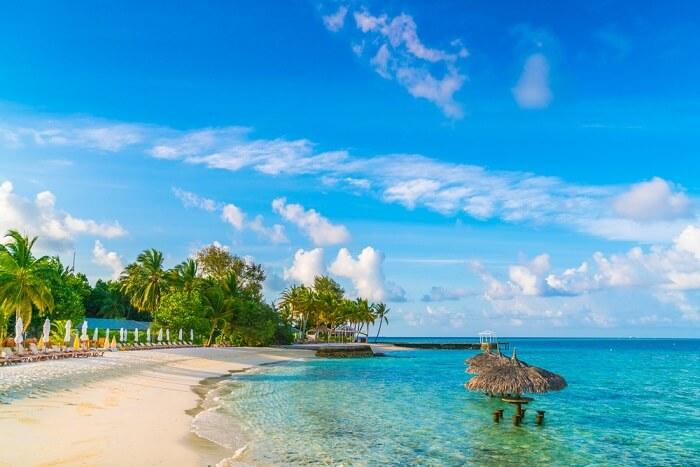 Late morning and afternoon will be spent here with lunch served back on the boat. Sun Umbrellas will be placed for shade if the conditions are favourable.
Optional: Night Snorkelling Session on Alimatha Resort House Reef, this excursion is a firm favourite with GoSingles travellers. Huge Nurse Sharks, Sting Rays and Travally fish can often be spotted throughout this experience. Chargeable USD 15
Diving:  Miyaru kandu & Devana Kandu
Miyaru kandu – Today you will go on a channel dive, crossing the channel from one side to the other, looking out for large ocean fish, such as Sharks and Eagle rays.
Devana kandu – this drift dive, in a narrow channel with a reef in the middle provides another perfect opportunity for spotting sharks, Napoleon and Eagle Rays. Turtles can be also sighted on the shallower part of the dive.
DAY 5 - Anbaraa - BBQ night
The day will start with a leisurely cruise to Anbaraa, a small picnic island located on the north western side of Vaavu Atoll, providing easy access to the reef for snorkelers.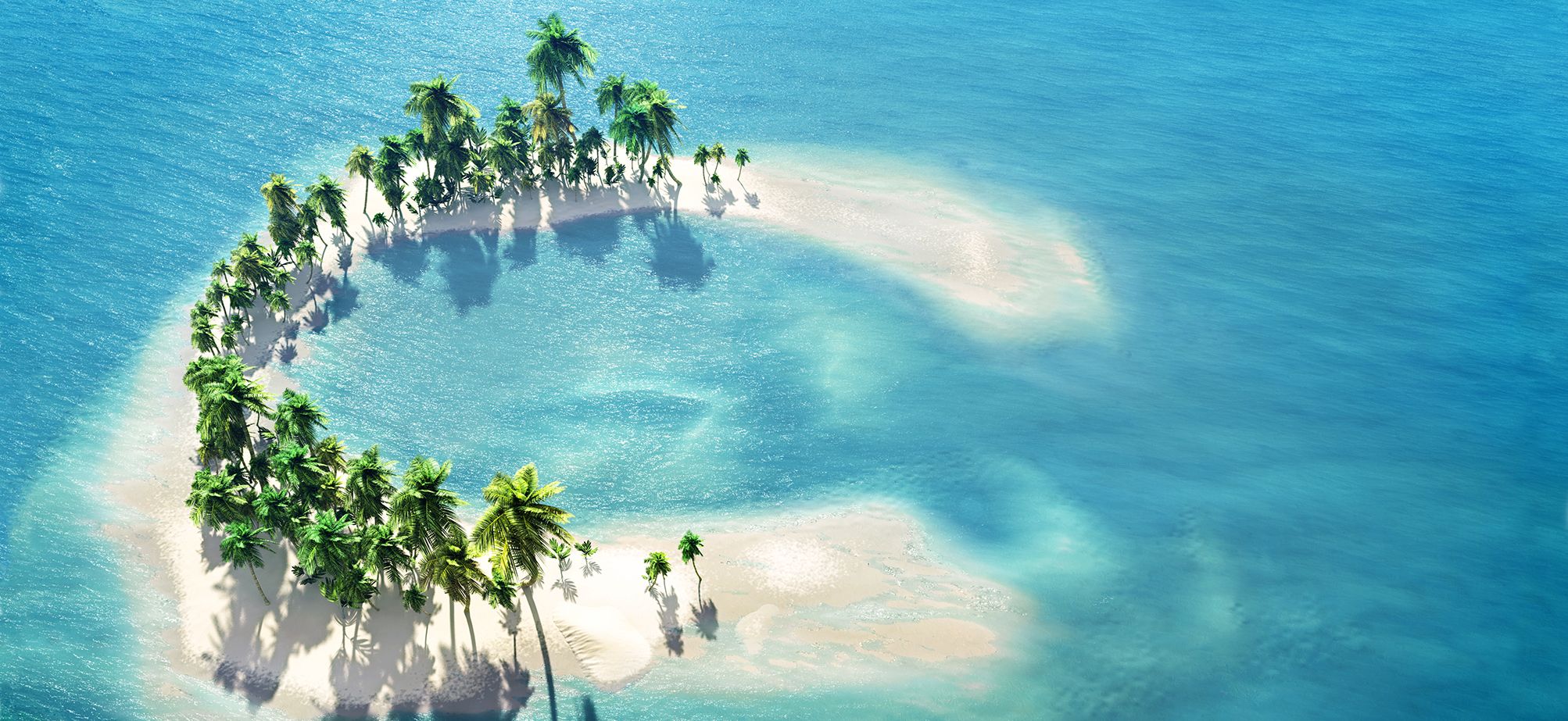 In the evening a BBQ will be provided by the crew who will set up for dinner under the stars on the beach. This is probably one of the favourite and most memorable evenings of our cruise. Our chefs will prepare a Maldivian beach BBQ, with drinks and music, whilst we enjoy the amazing beauty, warm climate and dining under a canopy of stars.
Diving: Rakeedhoo Kandu
Rakeedhoo Kandu – Rakeedhoo Kandu is a challenging dive in a deep channel, where you can see coral and overhangs, covered with soft corals on the roof. Bigger fish can be spotted with the incoming current.
DAY 6  -  Oshagali Finolhu
We will set sail early morning to cross the channel to reach Oshagali Finolhu on the South Ari Atoll, this should take approximately 6 hours.
The reef surrounding this sandbank is loved by snorkelers world over, owing to it having an abundance of healthy hard corals. Lunch will be served on the boat and you will return to the sand bank in the afternoon.
In the evening a night fishing trip will be organised by the crew from 17:30-19:30, where a traditional hand line will be used.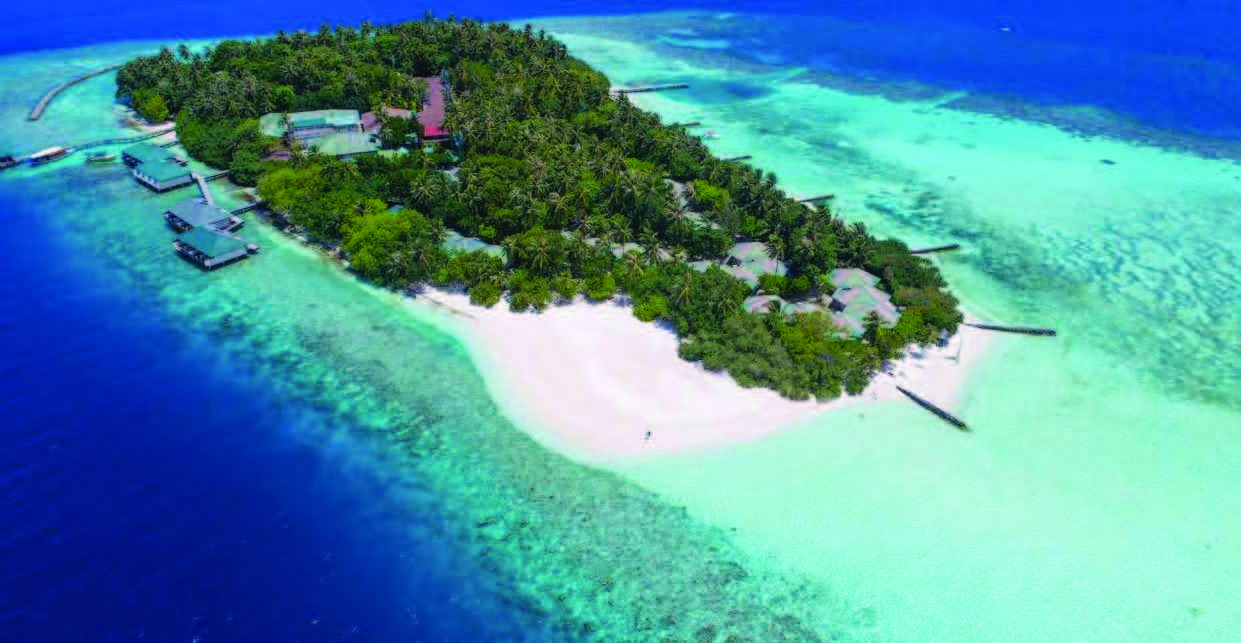 Diving:  Kuda Rah Thila & Hudhu Thila
Kuda Rah Thila – This is a protected dive site, starting with a small pinnacle at the top of the reef, around 16m with soft corals and overhangs. Thousands of Blue Stripped Snappers can be found at the top of this reef.
Machafushi Wreck – This is the only wreck in the region, a purposely sunk, small cargo freighter, where coral has grown creating a healthy artificial reef. Lots of Glassfish can be found inside crevices, including lionfish, scorpion and stonefishes.
DAY 7 - Ariadhoo
We will set off on a short cruise from Oshagali to Ariadhoo, an agricultural island with an abundance of plantation and access to a sand stretch to relax, all within easy access to the ocean for swimming and snorkelling.
Optional: Whale shark excursion, guests will go out on the dive dhoni in search of these gentle giants. This region in the Maldives has the highest potential in spotting the Whale Shark. (Chargeable at USD15)
In the afternoon we'll visit the local island of Maamagili where you'll get to experience the local culture and lifestyle, also providing a good opportunity to do some shopping for souvenirs to take home.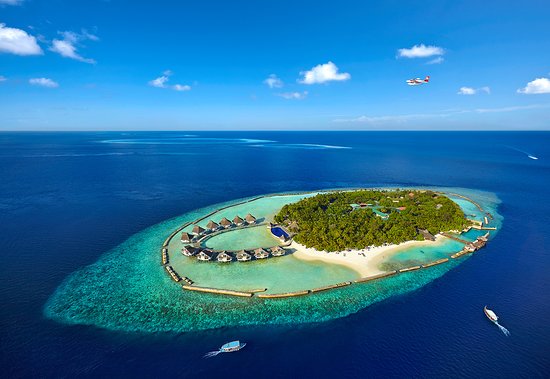 Diving: Maamagili Corner/Kudadhoo Beyru
Both dive sites are outside of the atoll with easy wall dives, and the chance of spotting a whale shark.
DAY 8 -  Departure to the UK 
The boat will be anchored off Maamagili Domestic Airport for you to pick up your return flight and connections home. 
We're sorry ! New departures coming soon.
YASAWA PRINCESS ***** 
Join us on board for a tour into the islands of the Maldives, it is an experience above and beyond expectations! 
Embark on a voyage like no other, as you set sail on a backdrop of blue lagoons and pearly white sandbanks. This cruise is a once in a lifetime adventure, where you can fully immerse yourself in the tropical waters and marine life as you sail around some of the most beautiful islands in the world. 
Your tropical adventure begins as you board the MV Yasawa Princess, which will provide you with the skills, knowledge and equipment to explore the tropical waters of one of the best places in the world to dive and snorkel, including the incredible and famous central Atolls, South Male, Vaavu & Ari Atoll in addition to the Virgin Islands. 
Under the water, marine life is only a dive away, as you explore the ocean on three dives a day and a thrilling weekly night dive, designed to give you the best Maldivian underwater experience, as you swim or snorkel in paradise and dive in what are regarded as some of the world's top dive sites 
On dry land visit deserted islands, stunning sand banks, and experience island life at the local villages. After an exhilarating day diving, head back on board to sunbath on deck or get acquainted with likeminded solo travellers. 
Facilities
Purpose built for Tropical Ocean cruising, Yasawa Princess is uniquely designed for you to enjoy the perfect scenic diving cruise. Comprising 33 cabins over three decks, with an on board passenger capacity of 60. All cabins are air conditioned, furnished to a high standard with modern convenience, including an en suite shower, WC and wet area, hairdryer and safe deposit box. 
Yasawa Princess Leisure Facilities 
Restaurants
The Saloon deck opens up to a dining area, offering a variety of both local exotic and international cuisine, prepared freshly. Local Maldivian dishes are available on request. 
Lounges & Bars
The resident bar in the dining area offers an extensive list of drinks to choose from with a wide selection of fine wines, cocktails and spirits, and a variety of beer. 
Out on Deck
Yasawa Princess offers expansive deck areas, where you can soak up the sun or cool down in the ocean breeze. Its promenades with traditional wooden decking are ideal for enjoying a drink, whilst looking out over the turquoise waters, marine life and sandy shores.
What is included in the tour
Stay on a 5* ship (Yasawa Princess)
Your own single occupancy cabin (Lower Deck Cabin)
Full Board - All meals
Unlimited tea, coffee & bottled water throughout out the cruise
One deserted island BBQ
One night fishing trip per week
Captain's dinner at the end of the cruise
Flights from London Heathrow  
Flights from your local airport at a small supplement
All Taxes & Surcharges
20Kg Baggage allowance and 5kg hand baggage.
Airport transfers
Services of a Captain & Crew on board 
Welcome get together
Meet other single, like minded travellers who wish to socialise and make new friends
Flight Timings - 
Outbound - London Heathrow 15:55 - MLE Velana 08:35 (next Day) via Doha
Inbound - MLE Velana 20:05 - London Heathrow  07:00 (next day) via Doha 
Upgrade to drinks package for £175 for the cruise. 
Price & Itinerary may be subject to change
Use this code to avail this offer
- SAVE £50 ! Use code: SAVE50
Holiday Types
Festive, Multi Activities, Singles Cruises, Sun & Sand, Winter Sun, First Singles Holiday, Over 50s, Discovery Tours, Late Deals